The last few days have been filled with productive miscellany – the kinds of tasks that are small in the grand scheme of things, but monumental when I admit how long some of them have sat on my to do list. So, help me celebrate!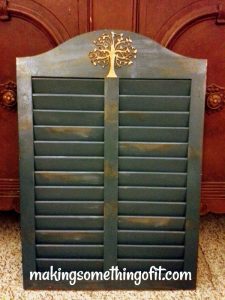 Today I . . .
– donated three bags of stuff we no longer use/need to the Vietnam Veterans for America. Thank goodness for GoodDonor.org. If I couldn't make these arrangements online, at my convenience (hello, midnight!) and have delivery folks come to my door and haul everything away for me, my donations would never be more than good intentions.
– took a bunch of magazines and books to Half Price Bookstore and earned $10. I then spent less than $2 of that for six new-to-us books I can add to our boys' summer reading basket (the one I'll point to when they say, "I've already read everything we have!").
– returned the wrong size humidifier I bought last month and exchanged it for the right size humidifier, so (hopefully) our youngest son doesn't wake up with another nose bleed, thanks to allergy meds and dry air.
– finally finished upcycling the cabinet door I bought two years ago and wrote about in one of my very first blog posts. A coat of paint, some "antiquing," plus a sheet of foam tacked on the back (so things don't slip completely through the slats) and it's now a lovely letter and message holder. All that's left is to hang it – guess I'll put that task at the top of my new to-do list.