Today I am: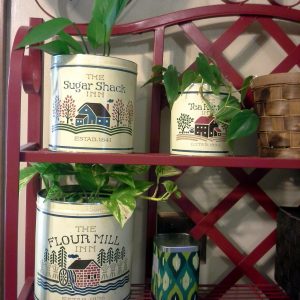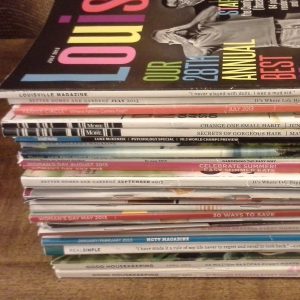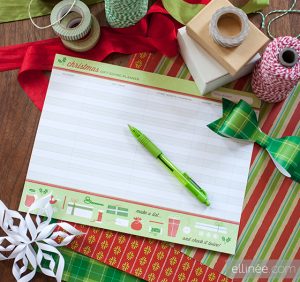 Making more:  Planting the cuttings that have been in my windowsill for the last couple of months. I didn't have enough pots, so I used things out of our recycling bin and put those inside a set of tins that have been empty "pretties" (until now).
Making a little money:  Gathering our magazines and selling them to Half Price Bookstore. I'll only earn .10-cents for each magazine, but all of them were free – either given to me, found at the recycling center, or a free subscription. I usually walk out with around $5 and our magazines get a second life!
Making a list:  I have a room full of craft supplies, partially completed projects and things to be upcycled. November is just days away and nothing has moved beyond the "oooh, that's a good idea!" stage (yet). This pretty printable should make this task more pleasant.
Your turn:  What are you making something of today?