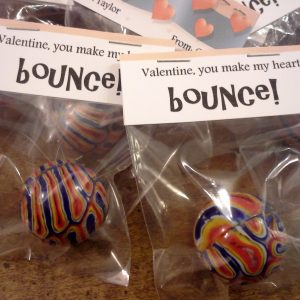 It's not stretching things to say every day is a holiday (or a holiday-in-the-making) at the Bradley house.
I think it started one fall, after we made a paper chain to count down the days until Halloween. On November first, our youngest son asked, "So, what do we make for the next holiday?!" And so it has continued, with every holiday included on a standard North American calendar – St. Patrick's Day, Flag Day, Columbus Day – each one receives its fair share of glue and glitter, colored paper and craft scissors.
Thanks to Google and home schooling parents who love to share their lesson plans, I have yet to search for clip art or holiday-themed activities and come up empty handed. I must admit, it's a fun way to mark time, especially in some of the more dreary, mid-winter months. I've even learned a thing or two (since you can't very well celebrate Arbor Day until you know what the heck it is).
Naturally, on February first, the question came: "What kind of valentines will we make this year?" But what I didn't expect was how hard it would be to navigate this year's minefield of dos and don'ts. Our youngest son's teacher banned all candy from this year's exchange. "But I want to give my friends something, Mom! Everyone does." Then came the "That's too pink" or "Girls won't like that one" or "But I don't feel that way about all of my friends." And, finally, "Whatever we give, we have to give the same thing to each classmate."
I'm happy to report, that what originally felt like a snipe hunt, turned into the valentine project we never knew we always wanted – easy and inexpensive.
Six sheets of white cardstock + forty-eight bouncy balls (found in the party supplies aisle at Target; $1 for a bag of 4) + leftover cellophane treat bags (from years of holiday projects) + the perfect phrase (found online), "Valentine, you make my heart bounce!" = success. Bonus: I convinced our oldest son he'd love these, too, so we extended our assembly line and now both boys are good to go for February 14.
Next up:  President's Day!