Nothing like the last minute to inspire creativity!
Our younger son is in fourth grade – young enough his class still exchanges valentines, but too old to put much thought into it (until the night before). Our schools no longer allow food in the classroom, but our son still wanted to give something to his classmates (I believe his exact request was "You know, some kind of widget.")
This is what we came up with: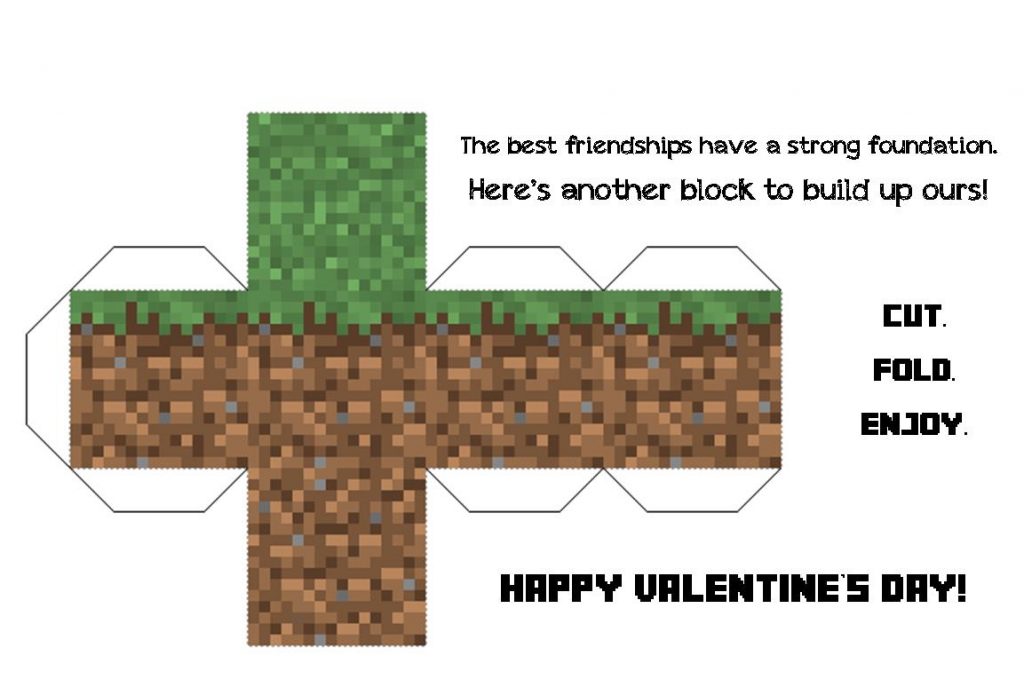 Yeah, I'm pretty proud of the sentiment I crafted, using Minecraft (our son's obsession) as a metaphor for friendship. Take that, Hallmark. This is the brilliance you chose not to hire back in 1992. (Yes, I really did apply to work as a greeting card writer).
Happy Valentine's Day!
Note: you can find this Minecraft printable, dozens more, and all sorts of cool makery tutorials at instructables.com.