Remember that scene in Steel Magnolias, when Truvy's husband surprises her with a new beauty salon – Truvy's West – and she exclaims: "I'm a chain!"
Last year, the Oldham County Schools Arts Center gave me space to store my overflow of rescued materials (beyond what's in my barn and the back of my van). Then, two months ago, they added shelving and a work table, and I set it up as a creative reuse center, where our county's art teachers and other instructors at the Arts Center can come to "shop" for free supplies.
I have had so much fun organizing and reorganizing that space, all the while thinking to myself, "I'm a chain!"
Here's a look (you can click on each picture for a larger image).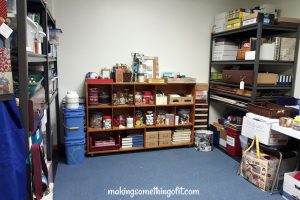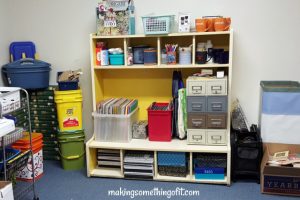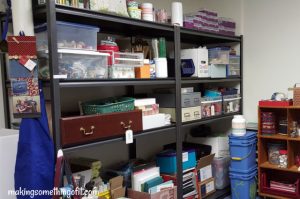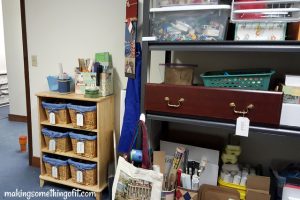 Now, when I'm teaching and a student wishes out loud for something, I can say, "Let's go downstairs to the creative reuse center and see what we can find." I feel like Willy Wonka or a fairy godmother (alas, without the dress-making mice or Oompa Loompas).